A part of Duke LifePoint Healthcare, Frye Regional Medical Center has served the health and medical needs of the residents of the Catawba Valley region since 1911 with a commitment to delivering high quality and compassionate care with a focus on patient experience and clinical outcomes.
Frye Regional Medical Center includes a 355-bed acute care hospital – home to the Frye Regional Brain Center, Cancer Center, Heart Center, Lung Center, Orthopedics, General and Vascular Surgery, Surgical Weight Loss, and Women's Center with a Level III NICU.
The hospital also features a 32-bed Emergency Department, 29-bed Inpatient Rehabilitation Center, 15-bed Surgical Suite and Inpatient/Outpatient Imaging. Frye Regional's South Campus is an 81-bed adult Behavioral Health Hospital.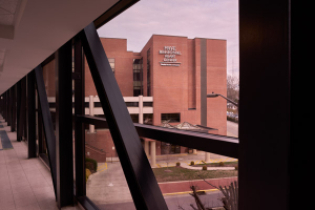 The health system also offers regional access to more than 70 primary care and specialty care providers through the FryeCare Physicians Network.
Frye Regional Medical Center
420 N Center St
Hickory, NC 28601
View Map
Phone: 828.315.5000
What It Means to be a Duke LifePoint Hospital
Hospitals face unprecedented challenges in today's rapidly changing healthcare environment. Duke LifePoint Healthcare offers the clinical, quality and operational support and resources hospitals need to thrive and to keep communities healthy and strong.
Frye Regional Medical Center and Duke LifePoint joined forces with a shared interested in collaborating with hospitals, healthcare providers, and patients to bring high quality, innovative healthcare services to the communities we serve.
---
About Duke LifePoint Healthcare
Founded in 2011, Duke LifePoint Healthcare is a unique partnership between Duke University Health System Inc., one of the world's premier academic health systems, and LifePoint Hospitals, a leading healthcare company with hospital campuses in 20 states, that is focused on operating hospitals in communities like ours. Through Duke LifePoint, we are working together to strengthen and improve healthcare delivery by providing the hospitals with the clinical, quality, and operational resources they need to grow and prosper.