Frye Regional Medical Center Named 'Baby-Friendly Hospital'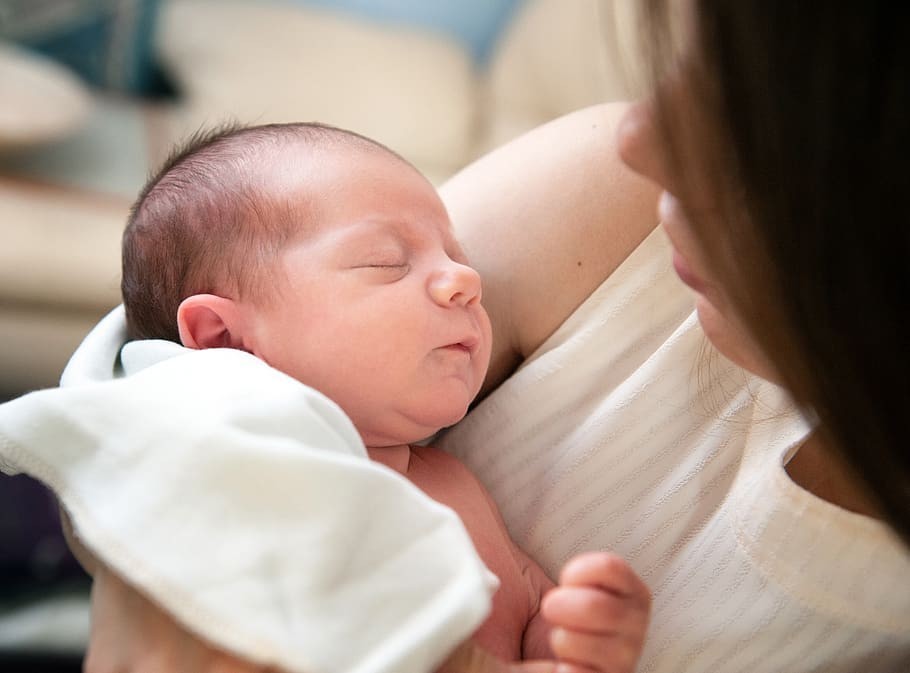 Frye Regional Medical Center Named 'Baby-Friendly Hospital'
The Birthing Center at Frye Regional is the First in the Northwestern Region of North Carolina to achieve the prestigious designation
HICKORY, NC (October 4, 2021) – Frye Regional Medical Center, a Duke LifePoint Hospital, has achieved the highly prestigious international Baby-Friendly Hospital designation after a rigorous review process conducted by Baby-Friendly USA, the organization responsible for bestowing this certification in the United States. Frye Regional is the first in northwestern North Carolina and the only maternity center in the Unifour area to achieve this designation.
This distinguished honor demonstrates that The Birthing Center at Frye Regional Medical Center is adhering to the highest standards of care for breastfeeding mothers and their babies. These standards are built on the Ten Steps to Successful Breastfeeding, a set of evidence-based practices recommended by the World Health Organization (WHO) and the United Nations Children's Fund (UNICEF) for optimal infant feeding support in the precious first days of a newborn's life.
"We are extremely proud to be recognized for the hard work of our team members throughout the Baby-Friendly process," said Rod Harkleroad, RN, chief executive officer of Frye Regional Medical Center. "Our labor and delivery staff is committed to providing the support, education and resources moms need to successfully initiate breastfeeding and continue breastfeeding when they leave our care."
According to Michele Woods, director of women's and children's services at Frye Regional Medical Center, the positive health effects of breastfeeding are well documented and widely recognized by health authorities throughout the world. The Surgeon General's 2011 Call to Action to Support Breastfeeding, for example, states that "breast milk is uniquely suited to the human infant's nutritional needs and is a live substance with unparalleled immunological and anti-inflammatory properties that protect against a host of illnesses and diseases for both mothers and children."
Frye Regional joins a growing list of more than 20,000 Baby-Friendly hospitals and childbirth centers throughout the world, 590 of which are in the United States, including 18 in North Carolina. These facilities provide an environment that supports breastfeeding while respecting every woman's right to make the best decision for herself and her family.
"This designation is the culmination of a lot of hard work and determination across our organization—all with a goal of helping families get off to a good start," Woods said. "We are proud to offer an environment that supports best practices shown to increase breastfeeding exclusivity and duration, and we are committed to giving moms who choose to breastfeed the best chance for success."
The hospital's Baby-Friendly designation was made possible in part through staff education and coaching provided by the Duke Endowment ENRICH Carolina Initiative and the Centers for Disease Control and Prevention EMPower grants.
The Birthing Center at Frye Regional features private patient rooms, the latest technology, and experienced physicians, labor and delivery nurses, and other clinical staff committed to providing every mom-to-be with personalize care in a safe and comfortable environment. The spacious birthing suites feature a labor, delivery and postpartum (LDRP) model. The larger rooms are family friendly and feature a comfortable sofa sleeper for the birth partner, and mom and baby rooming-in options.
Frye Regional Medical Center offers a full spectrum of maternity services from prenatal to postpartum care, such as specialized care for C-section deliveries, 24/7 anesthesiology for medication and epidural administration during delivery, lactation counseling and support, and educational resources to meet the needs of new parents. The Birthing Center is also home to a Level III Neonatal Intensive Care Unit (NICU), which is capable of care for very small or very sick newborn babies. For more information, visit www.MyFryeRegional.com.
Read All Posts